Weeart Wednesday – Kanchandjongha by Raktim Chatterjee
Created by Vinithra Amarnathan on May 17, 2018
I have always loved watercolors for the softness and fluidity they bring to the picture! When I chanced upon this original piece of art by artist Raktim Chatterjee I fell in love with the colors and the soft detailing and dimension in the painting.
And its an original piece which makes it even more special. I urge my clients to invest in art, in original pieces if they can and in art that speaks to them! It supports local artists, creativity and makes for a great unique piece in your home.
This being a smaller piece I see it framed with a white mat as part of a gallery wall, on a smaller wall or a corner of your living room or study or even against the wall on a console or an open shelf.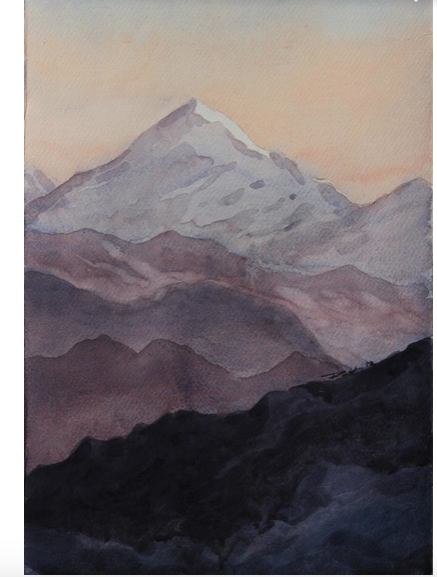 Click here to buy.