WeeArt Wednesday – Today's Pick – Through the Doorway by Indipix
Created by Vinithra Amarnathan on April 18, 2018
I have always been drawn to photography! There's something about looking at a real piece of work, a picture of what really exists!
I'm partial to black and white photographs and one of my favorite DIY projects was a simple gallery wall of our own travel pics that I framed as art! But bold bright color in photographs are perfect for a punch on a gallery wall or to frame a vignette or a corner in your home.
And this beautiful shot of an open doorway jumped at me when I saw it! The bold colors, the imagery and the intrigue is so beautiful! Frame it with a large white mat and sleek black frame for a simple chic look or try a metal frame in silver for a little more punch!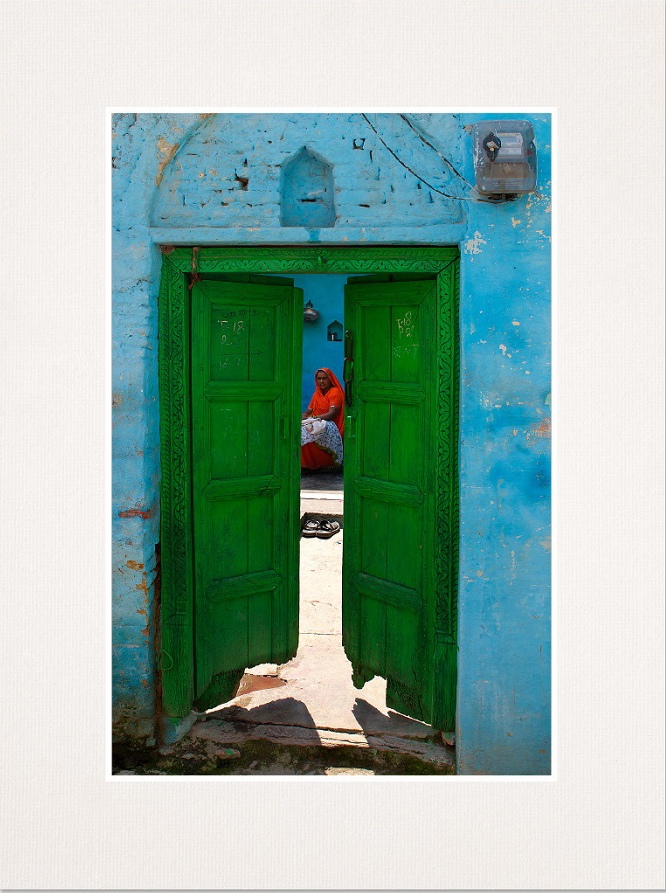 Click here to buy this photo print. It comes in a standard 12×18 size.